STI International is a global network engaging in research, education, innovation and commercialization activities on semantic technologies working to facilitate their use and applicability within industries and society as a whole. Launched in Berlin in January 2007, STI international designs its unique research infrastructure and implements public and internal services that support the individual partner organizations in their research collaboration, standardization, dissemination and exploitation activities. ESWC is one of a number of events that STI International organises.

Springer is a leading global scientific, technical and medical portfolio, providing researchers in academia, scientific institutions and corporate R&D departments with quality content through innovative information, products and services. Springer has one of the strongest STM and HSS eBook collections and archives, as well as a comprehensive range of hybrid and open access journals. Springer is part of Springer Nature, a global publisher that serves and supports the research community. Springer Nature aims to advance discovery by publishing robust and insightful science, supporting the development of new areas of research and making ideas and knowledge accessible around the world.
As part of Springer Nature, Springer sits alongside other trusted brands like Nature Research, BioMed Central and Palgrave Macmillan. Visit 
www.springer.com
 and follow 
@SpringerNature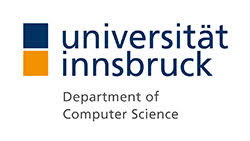 STI Innsbruck is a research group at the University of Innsbruck engaged in research and development to bring information and communication technologies of the future into today's world.

QualiChain targets the creation, piloting and evaluation of a decentralised platform for storing, sharing and verifying education and employment qualifications and focuses on the assessment of the potential of blockchain technology, algorithmic techniques and computational intelligence for disrupting the domain of public education, as well as its interfaces with private education, the labour market, public sector administrative procedures and the wider socio-economic developments.
The project focuses more specifically on the assessment of the implications (technical, political, socio- economic, legal and cultural) as well as the impact – in terms of benefits and risks – of the prescribed solution's utilisation, whose disruptive potential lies both in the exploitation of the innovative features of the aforementioned individual technologies, as well as in their unique combination in a new territory for the provision of a set of baseline services (Awards'/ Qualifications' Archiving; Awards'/ Qualifications' Verification; Qualifications' Portfolio Management) and a number of value- adding services (Career Counselling and Intelligent Profiling and Competency Management including Recruitment; Competencies' Evaluation and Development; Consulting and Decision Support).
The proposed solution will be piloted through four representative scenarios, including: (i) cross-university degree equivalence verification; (ii) smart curriculum design; (iii) staffing the public sector; (iv) providing HR consultancy and competency management services.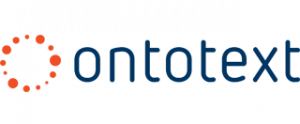 Ontotext helps enterprises to identify meaning across diverse datasets and massive amounts of unstructured information since 2000. Ontotext offers technology and services for the development of big knowledge graphs, interlinking multiple structured datasets. Analysis of such graphs provides semantic entity profiles that enable more accurate text analysis, which in turn delivers metadata, new entities and relationships to enrich the graphs.
Ontotext's most popular product is GraphDB(TM) – a semantic graph database engine. The Ontotext Platform extends it with text analysis, semantic tagging, search, classification and discovery capabilities.
Ontotext delivers products and content analytics solutions to enterprises like S&P, BBC, Financial Times, Elsevier, Wiley, UK Parliament, Kadastr.NL and Fujitsu.
In January 2019 Ontotext AD merged into Sirma AI JSC and became the core of Sirma Group's Enterprise AI strategy. Sirma AI trades as Ontotext but extends its portfolio with computer vision and facial recognition technology.

Siemens AG (Berlin and Munich) is a global technology powerhouse that has stood for engineering excellence, innovation, quality, reliability and internationality for more than 170 years. The company is active around the globe, focusing on the areas of electrification, automation and digitalization. One of the largest producers of energy-efficient, resource-saving technologies, Siemens is a leading supplier of efficient power generation and power transmission solutions and a pioneer in infrastructure solutions as well as automation, drive and software solutions for industry. With its publicly listed subsidiary Siemens Healthineers AG, the company is also a leading provider of medical imaging equipment – such as computed tomography and magnetic resonance imaging systems – and a leader in laboratory diagnostics as well as clinical IT. In fiscal 2018, which ended on September 30, 2018, Siemens generated revenue of €83.0 billion and net income of €6.1 billion. At the end of September 2018, the company had around 379,000 employees worldwide. Further information is available on the Internet at www.siemens.com.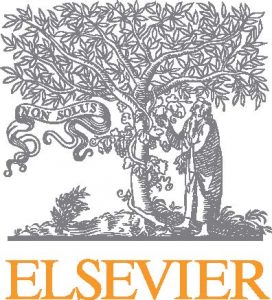 Elsevier is a global information analytics business that helps scientists and clinicians to find new answers, reshape human knowledge, and tackle the most urgent human crises. For 140 years, we have partnered with the research world to curate and verify scientific knowledge. Today, we're committed to bringing that rigor to a new generation of platforms. Elsevier provides digital solutions and tools in the areas of strategic research management, R&D performance, clinical decision support, and professional education; including ScienceDirect, Scopus, SciVal, ClinicalKey and Sherpath. Elsevier publishes over 2,500 digitized journals, including The Lancet and Cell, 39,000 e-book titles and many iconic reference works, including Gray's Anatomy. Elsevier is part of RELX Group, a global provider of information and analytics for professionals and business customers across industries.

We live in a moment of remarkable change and opportunity. Data and technology are transforming industries and societies, ushering in a new era of Artificial Intelligence. IBM Research is a leader in this worldwide transformation, building on a long history of innovation.
For more than seven decades, IBM Research has defined the future of technology. Our scientists, among them six Nobel Laureates and six Turing Award winners, have produced ten U.S. National Medals of Technology and five U.S. National Medals of Science. Along the way we helped put a man on the moon, defeated Kasparov at chess, and built a Jeopardy! champion named Watson.
At IBM, you can achieve what others think is impossible. And in doing so, you'll play a significant role in shaping the future. Join us.
Discover what you can do at IBM Research: http://www.ibm.com/jobs

Semantic Web Company (SWC) is the leading provider of graph-based knowledge technologies and the vendor of PoolParty Semantic Suite, an innovative and enterprise-ready technology platform which helps organizations to build and manage Knowledge Graphs as a basis for various AI applications.
Semantic Web Company has been consistently awarded KMWorld's 'company that matters in knowledge management,' and according to Gartner, PoolParty Semantic Suite is a 'representative product' for 'Hosted AI Services.'
With Credit Suisse, Roche, Philips and Asian Development Bank (ADB) among their customer base of Global 2000 companies, Semantic Web Company is continuously helping customers to roll-out their knowledge management and AI strategy within their organizations.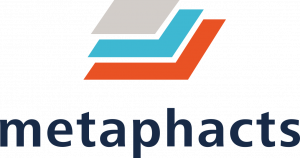 metaphacts is a Germany-based company empowering customers to build and manage their own knowledge graphs and extract the most value out of their data, enable transparency, and reach smarter business decisions. We provide the expertise, products and services to create thematically specialized knowledge graphs in areas such as business, finance, engineering and manufacturing, life sciences, cultural heritage, and more. Built entirely on open standards and technologies, our platform metaphactory covers the entire lifecycle of dealing with knowledge graphs, and makes authoring, curating, editing, linking, searching, and visualizing graph data easy, fast and affordable.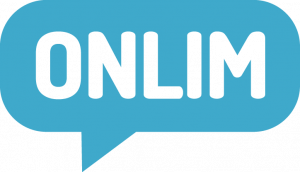 Onlim specialises in automating customer communication for customer service, marketing and sales via chatbots and voice assistants. The Austrian high-tech company offers a multi-channel platform to create, manage and distribute content for customer interactions via text and voice based conversational interfaces and serves clients such as the University of Vienna, Vienna Stock Exchange, Wien Energie, Olympiaregion Seefeld, Energienetze Steiermark and more.
As a spin-off of the University of Innsbruck Onlim's advanced technology is based on state-of-the-art research. Since 2015, Onlim's team has grown to over 25 experts in AI, machine learning and semantics.

Information (ISSN 2078-2489; CODEN: INFOGG) is a scientific peer-reviewed open access journal of information science and technology, data, knowledge, and communication, and is published monthly online by MDPI. It is indexed by EI Compendex, Scopus (Elsevier), Emerging Sources Citation Index (ESCI – Web of Science) and other databases. Manuscripts are peer-reviewed and a first decision provided to authors approximately 16.5 days after submission; acceptance to publication is undertaken in 4.8 days: http://www.mdpi.com/journal/information.