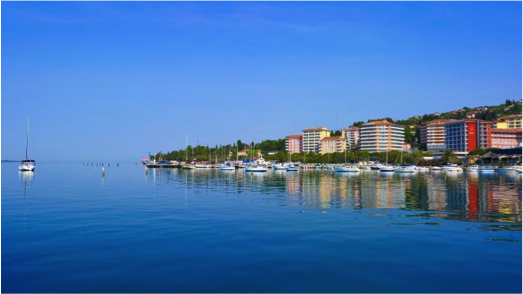 Portoroz is a seaside town in the heart of Europe. It has been a tourist destination as far back as the 13th century, when it developed a niche as a health resort, and towards the end of the 19th century it became widely known for the healing properties of its mud and salt water baths. Several of the beaches in Portorož received the Blue Flag in 2013, an environmental certificate for quality beaches with clean sea water.
Portoroz also plays host to various national and international conferences, exhibitions and trade fairs, which enables the city to maintain a bustling vibrant air throughout the entire year. It is characterized by the short distances between all the venues, which allows visitors to reach all the activities, business, social and cultural sites on foot…
… And there is also Piran, the dream city. The lovely Mediterranean town with a rich cultural heritage that lies at the tip of the Piran peninsula, near Portorož. The old town center, which is still perfectly preserved, is characterized by the stony narrow streets, compact houses, historical and religious buildings, beautiful Venetian palaces, lively squares, numerous museums and galleries, ancient town walls, its recently reopened aquarium and delicious restaurants.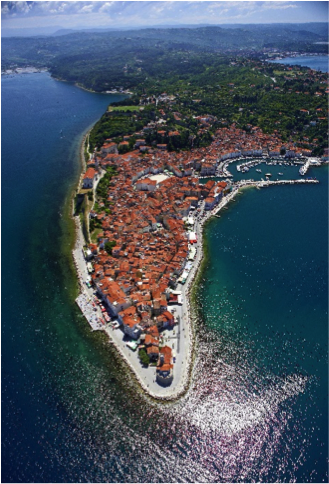 Climate
Portoroz, with its sub-Mediterranean climate, is one of the warmest areas in Slovenia. The average temperature in June is 13°C – 27°C.